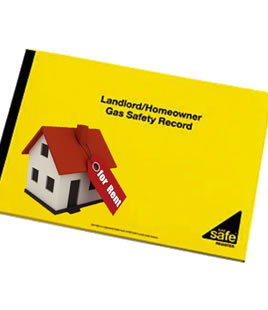 Carbon monoxide is a poisonous gas. Don't mistake the symptoms for a hangover.
So you've moved into your new pad. You've checked out your nearest pub and you've got your local takeaway on speed dial. Sorted. But have you thought about gas safety in your accommodation? Surely it's all fine, right?
By law, your landlord has to make sure that the gas appliances supplied in your rented accommodation are safe for you to use. As a student, gas safety may not be your top priority, but knowing your rights when you rent could save your life. Poorly serviced, badly fitted or faulty gas appliances could put you at risk from gas leaks, fire, explosions and carbon monoxide poisoning.
Carbon monoxide is a poisonous gas which can kill quickly with no warning. Its symptoms include headaches, dizziness, nausea, breathlessness, collapse and loss of consciousness. They might not just be the signs of a good night out!
Fit an audible carbon monoxide alarm to alert you if you're in danger – you can buy a battery operated one at any DIY store and take it with you to every student property you live in.
Reading students alerted to deadly gas
In October 2014, fire crews were called out to a potentially serious gas leak at a student house in the Reading University area. The students were showing flu-like symptoms and feeling drowsy as a result of the leak and were lucky to escape unharmed thanks to their carbon monoxide (CO) alarm alerting them. A local fireman at the scene said: "Our advice to students would be to make sure their alarms are regularly tested and to urge their landlords to have their boilers checked and serviced on a routine basis." Had it not been for a functioning CO alarm in the property, these students could have lost their lives.
Landlord's responsibilities
To be safe and legal your landlord must:
Carry out an annual gas safety check and regular service on gas appliances in your home including gas boilers, cookers, hobs and gas fires. These checks must be carried out using a Gas Safe registered engineer.
Provide you with a landlord's gas safety record (also known as a certificate) for the gas appliances.  Ask for a copy of this before you move in or after the check has been carried out. By law, a safety check must be done every year.
Remember to always:
Check the ID card of any gas engineer that comes to do work in your home.

Cooperate with your landlord and let a Gas Safe registered engineer in when a gas safety check or service has to be done.
Make sure you know your rights when you rent. Download our student factsheet for all the information you need to keep safe in your accommodation.
Remember – if your landlord refuses to service and safety check the gas appliances they have provided they are breaking the law. You can complain to the Health and Safety Executive (HSE) via the HSE website.
If you smell gas, or think there might be a gas leak, call the gas emergency number for your area.
For free leaflets and posters to help raise awareness of gas safety at your university contact email marketing@gassaferegister.co.uk